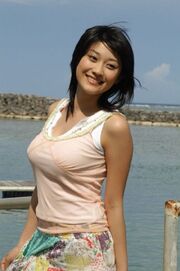 Mikie Hara is a gravure idol and actress who portrays the live action incarnation of Honey Kisaragi/Cutie Honey in the TV Series, Cutie Honey: The Live.
Hara was born in Hokkaido Prefecture Kamikawa, Higashikawa but grew up in Niigata Prefecture's Iwafune, Kamihayashi. At the age of 18 she left Niigata to work in Tokyo.
Her portrayal of Honey was her debut in the acting world and she would later go on to star in other tokusatsu productions such as Kamen Rider Fourze as Inga Blink and drama roles such as Joo Virgin's Mai Anzufuji.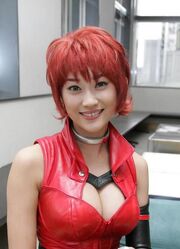 Ad blocker interference detected!
Wikia is a free-to-use site that makes money from advertising. We have a modified experience for viewers using ad blockers

Wikia is not accessible if you've made further modifications. Remove the custom ad blocker rule(s) and the page will load as expected.